Office Fit Out
Our Fit-Out Service is 100% customer focused. We have a proven track record and a reputation for second-to-none customer service. Your office fit-out will be managed by a dedicated project team who will guide and work with you every step of the way.
From conceptualization to completion our office fit-out services are right for you, no matter the size of your project. We are committed to delivering the perfect workplace for your business. Stress free, on-time and within budget.
From the beginning of our colaboration. We get to know your business, your people and your new premises. We listen and learn. Armed with this knowledge, we then go about designing and creating the perfect working environment, tailored to your requirements and your budget. And ultimately, we deliver.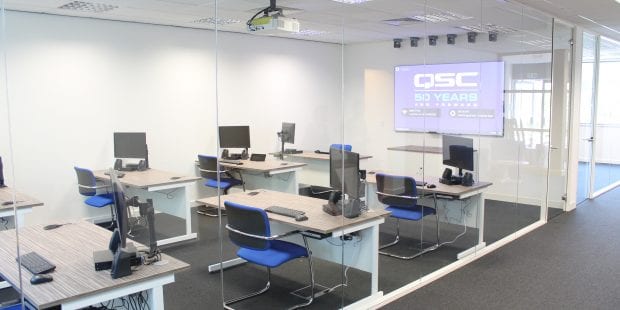 Our Offering
Space planning
CAD design
Partitioning
Ceilings
Cooling, heating and ventilation
Data cabling
Lighting and power
Raised and mezzanine floors
IT infrastructure
AV systems
Bespoke joinery
Plumbing
Kitchens/tea points
Decorating
Office furniture
Blinds and shading solutions
Finance / Leasing available
Step 1 - Appraisal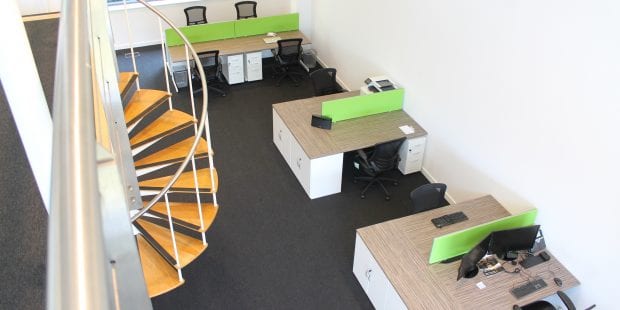 Workplace appraisals allow us to understand you and your business. With this information, we can apply out knowledge to your workspace ensuring the correct balance of desk, collaboration, storage and break-out spaces for optimum work flow.
Step 2 - Site Survey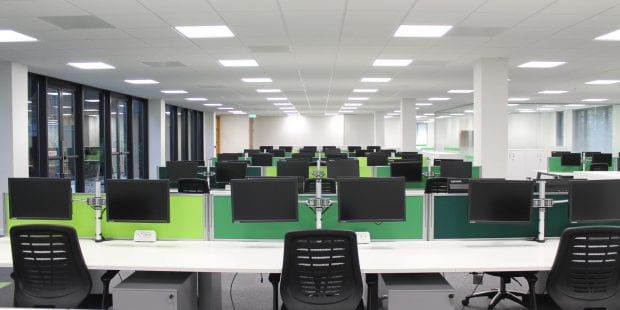 Site surveys mean that we can advise you as to whether the space will work for you. We will also advise you as to any health and safety, statutory approach, legal or building regulations required and any environmental compliance issues.
Step 3 - Office Furniture
We will steer you through the infinite choice of products, materials and finishes available to achieve your desire look after. Our longstanding relationships with our suppliers ensure that you can benefit from the very best prices.
Step 4 - 3D Walk-Through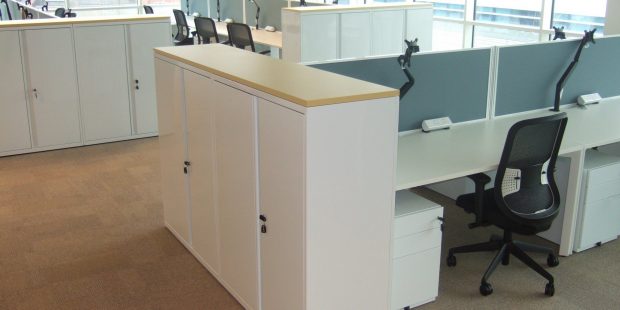 Our design services allow you to 'see before you buy.' A detailed understanding of your work practices means that we can design a more efficient working layout. We can show you every detail of the planned refurbishment in a 3D walkthrough, leaving nothing to the imagination.
Step 5 - Quotation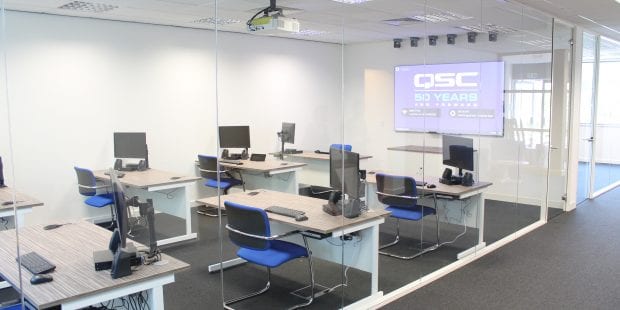 Detailed quotations supplied for every element of the proposed works meaning there are no unexpected costs at the end of the programme.
Step 6 - Installation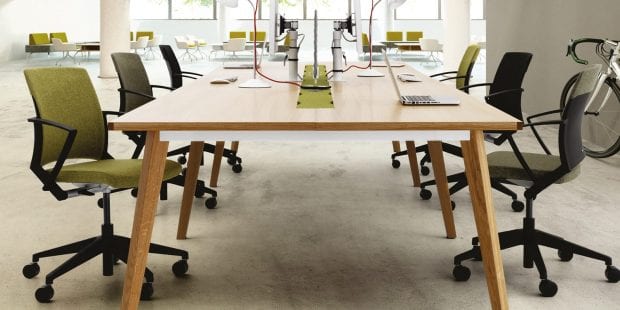 Our in-house installation team will handle your cooling, heating and ventilation, data-cabling, lighting and power, IT infrastructure, partitioning, ceilings, joinery, plumbing, kitchens/teapoints, decorating and furniture installation – all without a single disruption to your business.