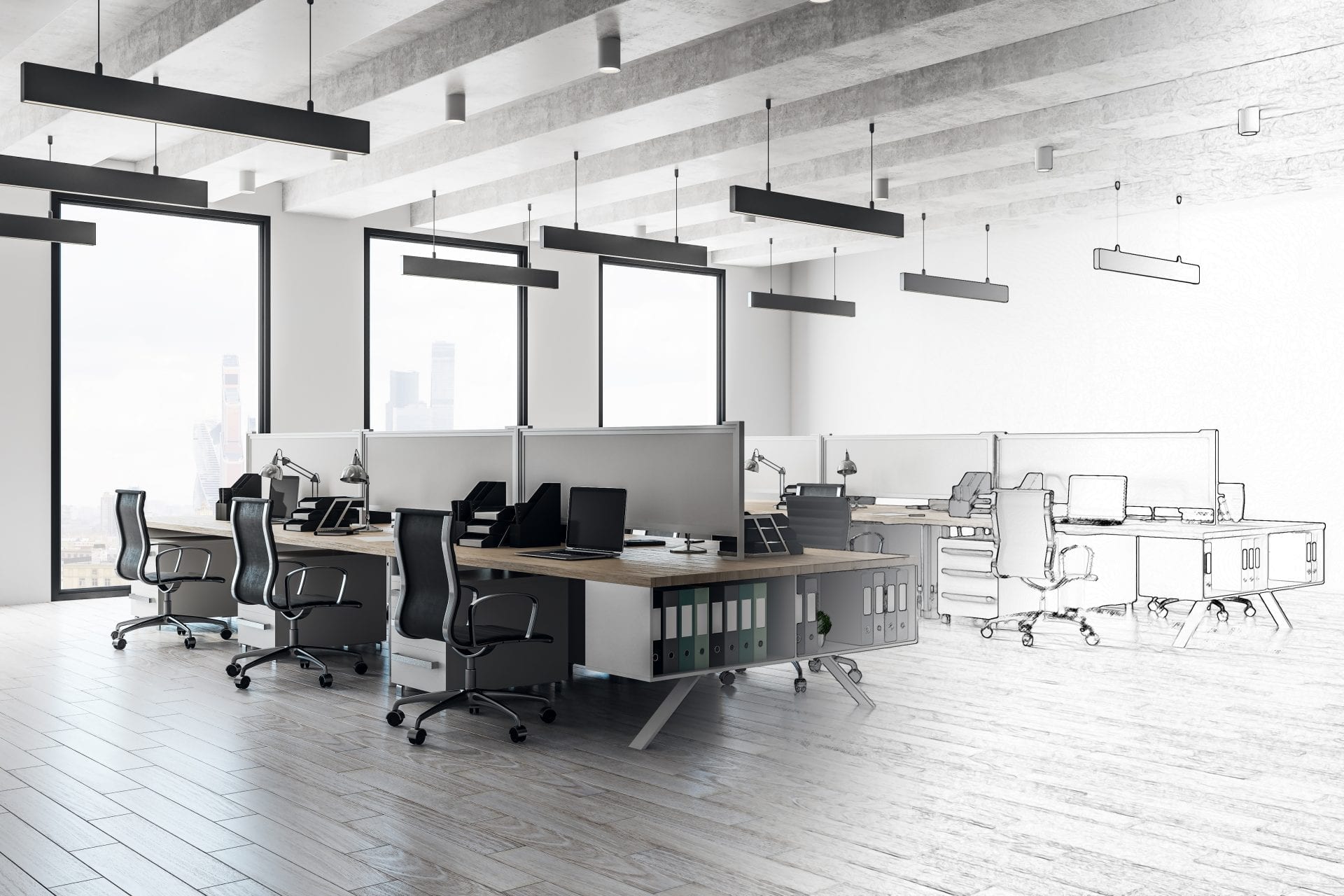 Space Planning / CAD
Discover How To Deliver Your Next Office Interior Projects'
Our experienced team of Space Planning CAD designers will produce detailed layout drawings which illustrate the most creative and efficient use of your space, tailored to the specific needs of your business. A part of the process is the development of mood boards which define the colours, finishes and furnishings that best reflect your brand image, fit within your budget and achieve optimum use of space. Working closely with our surveyors, building and technical experts we will produce 3D visualisations making a purchase you to see your finished new office before you buy.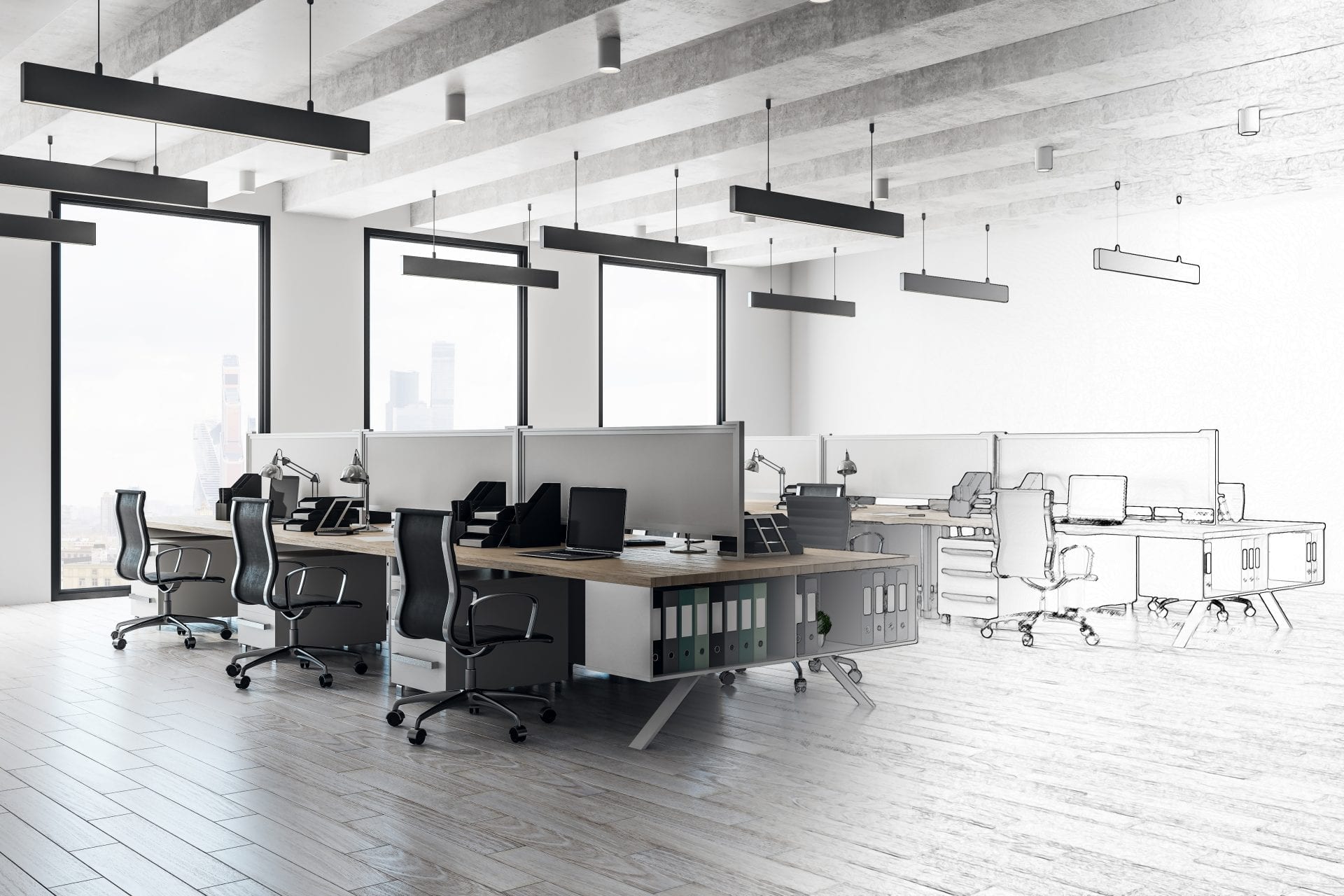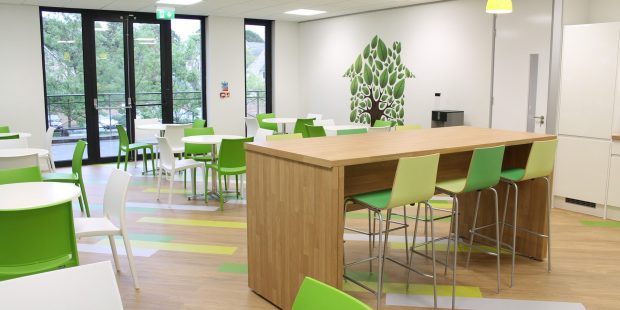 Our Offering
Feasibility studies
Site surveys
Space planning – 2D and 3D drawings
Mood boards – to define colours and finishes
Office furniture, finishes and fittings
3D walk-throughs
All working drawings are required to obtain relevant authorities' approval.
Step 1 - Feasibility Study
Our team will conduct a feasibility study. This will define the account factors such as storage, taking into account storage space and flow of work.
Step 2 - Site Survey
We will conduct site surveys to ensure that the workspace works for you, taking into account all the necessary considerations.
Step 3 - Logistics
Our designers will make sure that all IT, cooling, heating and ventilation, power and lighting systems work in harmony with your plan.
Step 4 - Office Furniture
We company's individual personality your individual company personality within your defined budget.
Step 5 - 2D and 3D Computer-Aided Design
2D and 3D CAD design drawings will be produced that best optimises your work area and provide a way of working which suits your business. You will be able to see exactly what your new office will look like so there will be no surprises.