Office Refurbishment
Perhaps your business is expanding or maybe your office surroundings are just feeling a little tired. Whatever your reasoning is, a refurbishment of your existing premises can be just what you need to boost your business and staff aesthetic-wise and efficient-wise!
Need more space? Perhaps you need to fit more people in? Maybe your storage space is spilling over? Before you go to the expense and hassle of moving, take a look at our office planning and office refurbishment services and talk to us!
A straightforward re-organisation can sometimes generate noticiable distiction and we guarantee that your day-to-day business will not be disrupted. Clever design solutions can free up spaces you never knew you had and can brighten up your workplace, improving staff wellbeing and productivity.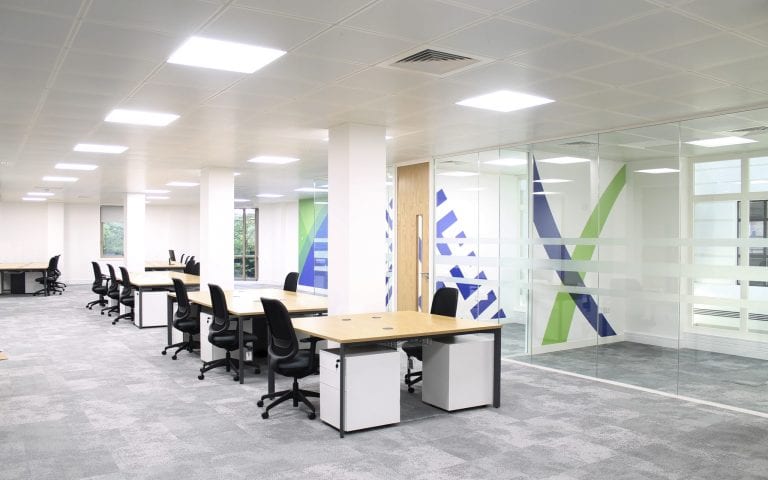 Our Offering
Space planning
CAD design
Partitioning
Ceilings
Cooling, heating and ventilation
Data cabling
Lighting and power
Raised and mezzanine floors
IT infrastructure
AV systems
Bespoke joinery
Plumbing
Kitchens/tea points
Decorating
Office furniture
Blinds and shading solutions
Finance / Leasing available
Step 1 - Appraisal
Our team will conduct a feasibility study. This will define the space you need now and in the future, taking into account your storage space and flow of work.
Step 2 - Site Survey
We will conduct site surveys to ensure that the workspace works for you, taking into account all the necessary considerations.
Step 3 - Office Furniture
Our designers will make sure that all IT, cooling, heating and ventilation, power and lighting systems work in harmony with your plan.
Step 4 - 3D Walk-Through
We will steer you through the infinite choices of office furniture available to best optimise your workspace whilst at the same time reflecting your individual company personality within your defined budget.
Step 5 - Quotation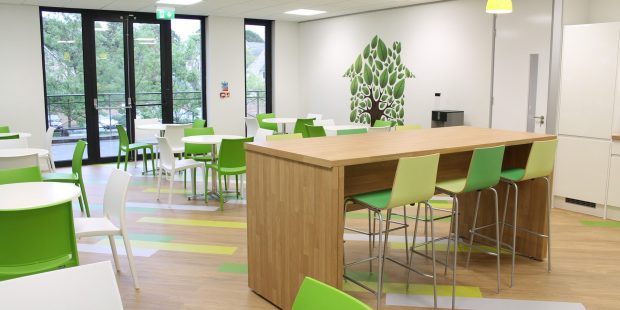 2D and 3D CAD design drawings will be produced with best optimization on your work area area and provide a way of working that suits your business. You will be able to see exactly what your new office will look like, so there will be no surprises.
Step 6 - Installation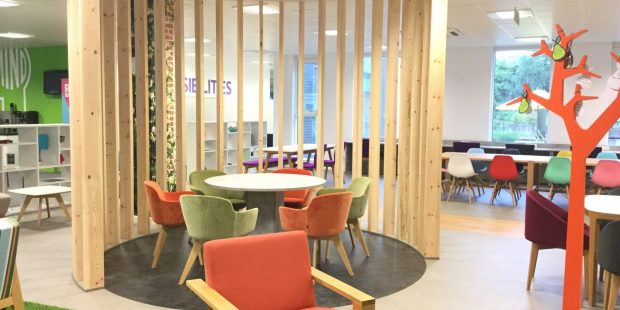 Our highly skilled installation team will handle your cooling, heating and ventilation, data cabling, lighting and power, IT infrastructure, partitioning, ceilings, raised and mezzanine floors, AV systems, bespoke joinery, plumbing, kitchens/tea points and decorating! Plus, they will happily work out-of-hours and on weekends so your staff won't be disrupted.